Posts Tagged 'Ravelry'
Loving this wonderful top I just purchased on Etsy from threewatersfarm !
I had recently signed up for a class on Craftsy Spinning Dyed Fibers on how to spin these wonderful tops and so, of course, I had to buy some. I got these 2 amazing colourways and a bar of homemade goat milk soap.
I got on the iPad and watched the class and practiced. It was my first time to try Navajo plying and I can't believe how easy it is after I've been avoiding it for all these years!
I only have 4 ounces of each colourway so I started with a pair of mitts. I found the pattern on Ravelry, Cruiser by Cailyn Meyer. When the mitts were finished I still had quite a bit left but not enough for a hat so I made this headband to match the mitts (just made up the pattern as I went).
This set is for Libby and I gave it to her today. I really think she likes it a lot.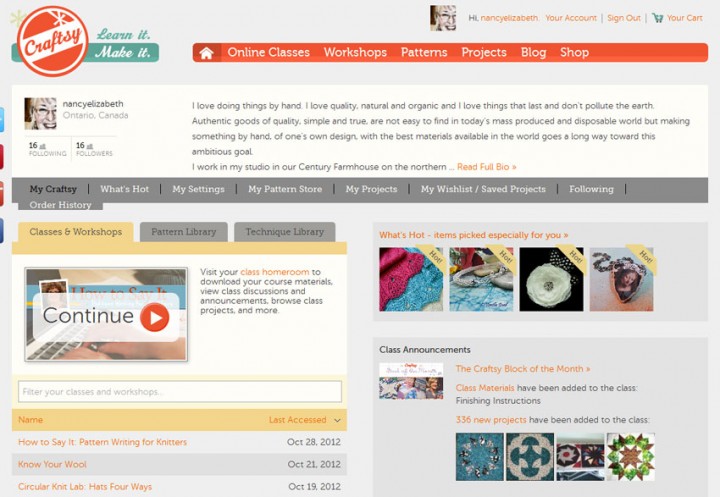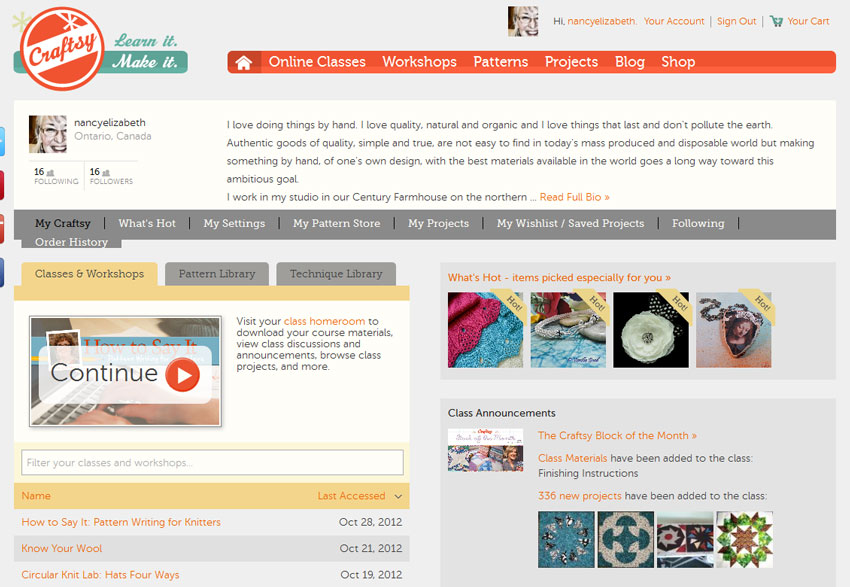 Jul 27
It looks like the best way to get seen and then to get known is to have your products displayed and talked about in as many places as possible and to rank well with the search engines. Next we'll talk about getting them clicked on and various ways to increase traffic to your pages. These ways include paid promotions but there are many more free ways to attract attention to your products and it's going to take some studying to find them all. Here are a few I've found so far.
My Craftsy
create a profile page with lots of keywords upload projects with keywords comment on, save or "favorite" other's projects follow other crafts-people take classes and join class discussions sell original patterns for free!
My Etsy
Create a profile Buy and Give Feedback Add people to your Circle Create Treasuries Join Teams Participate in Forums
My Web Site
the most important thing here is SEO Search Engine Optimization Add a Blog Make it Social with Facebook, Twitter etc
My Ravelry
Put up projects, yarns and patterns Favorites Groups Participate in the forums Become a Designer and sell patterns Other Social Sites
My Facebook
create a business page
My Twitter
My Pinterest
More Places to Sell
Patternfish
Artfire
iCraft (Canadian)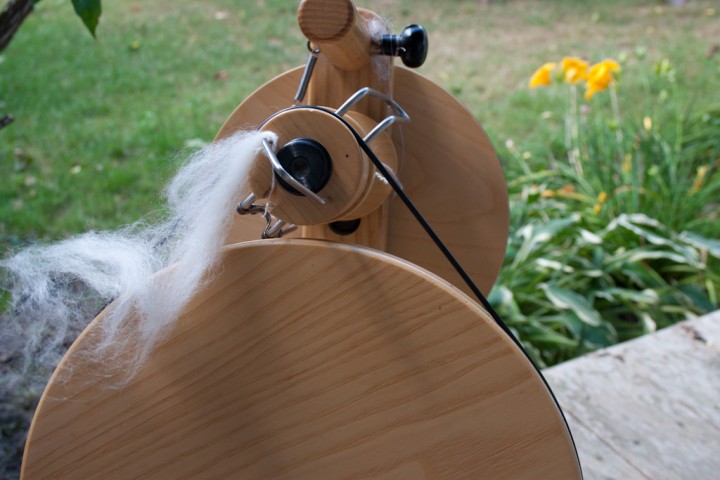 Jul 26
It's been a long time coming but I'm ready to give this a shot. I'm going to try to sell my handknits, handspun yarns and maybe my pattern designs online.
Of course, I've got lots of concerns and questions but I have to start somewhere so today I am putting up some of the things I've been spinning and knitting over the last few years up as "projects" on Craftsy. Once I put myself out there I'll probably post some of them on Etsy too.
I opened an account at Etsy several years ago and never did put anything up yet. I've got a web site set up also. Nancy Elizabeth Designs.
I'm concerned about Etsy, and the whole idea of selling online, when I started looking around at how many sales most of the vendors had made. Most of the sales are really low. How likely am I to sell my handknits on Etsy or anywhere online? They are made of the most expensive fibers in the world. I handspin most of my yarns then handknit them into One-of-a-kind original designs. That all makes them very expensive and when people can't actually see and touch the real thing I'm afraid they would hesitate to spend the money.
So follow along to see how I progress (or not) and maybe we'll learn something together.