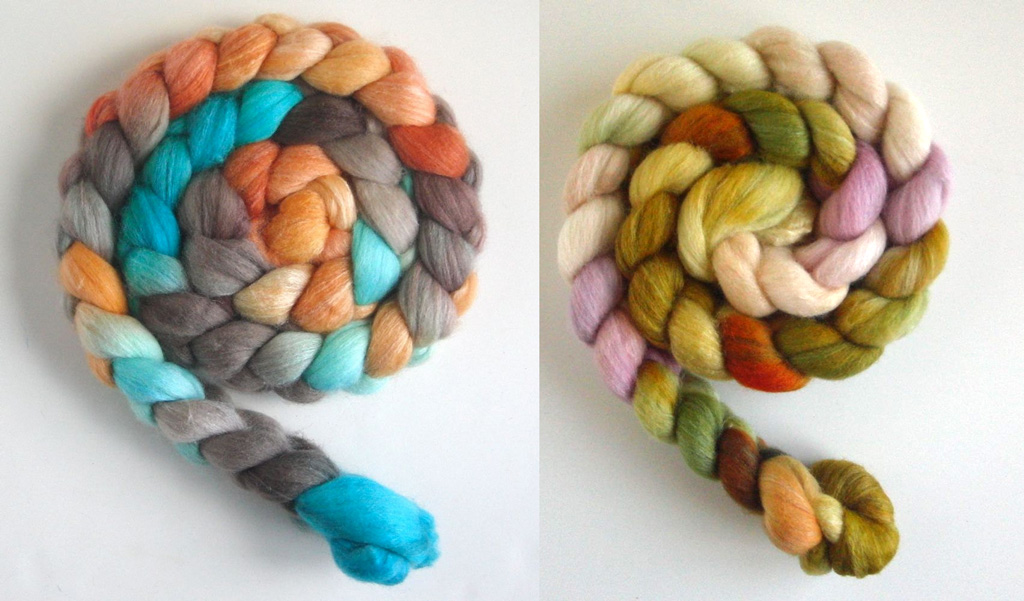 Polwarth/Silk Roving (Top) – Hand Painted WOW
Loving this wonderful top I just purchased on Etsy from threewatersfarm !
I had recently signed up for a class on Craftsy Spinning Dyed Fibers on how to spin these wonderful tops and so, of course, I had to buy some. I got these 2 amazing colourways and a bar of homemade goat milk soap.
I got on the iPad and watched the class and practiced. It was my first time to try Navajo plying and I can't believe how easy it is after I've been avoiding it for all these years!
I only have 4 ounces of each colourway so I started with a pair of mitts. I found the pattern on Ravelry, Cruiser by Cailyn Meyer. When the mitts were finished I still had quite a bit left but not enough for a hat so I made this headband to match the mitts (just made up the pattern as I went).
This set is for Libby and I gave it to her today. I really think she likes it a lot.