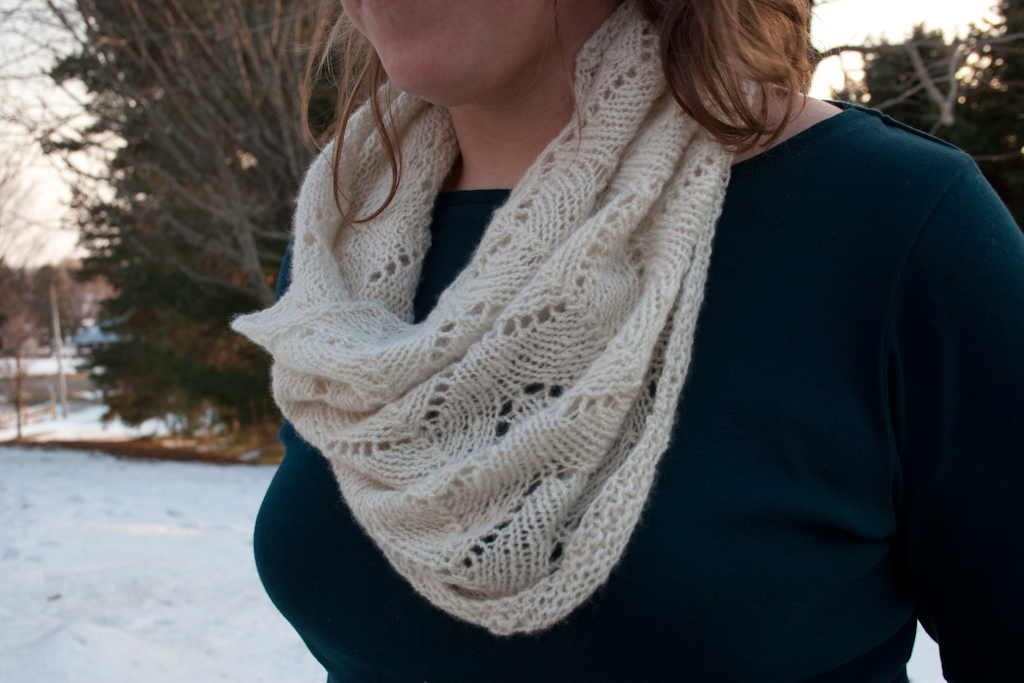 One Cosy Cashmere Cowl Finished
I'm making my Christmas presents and wanted to work with some cashmere so I thought this would be a nice little project that would work up fast and give the recipient some wonderful warmth and luxury this winter.
It was really fast and such a treat to knit. This one's for Bethy.
I love this cowl and it was so fast and easy, a perfect "knitting as meditation" project.
BLOCKING:
I blocked it with wires and pins and Wow, what a difference. I really stretched it to it's max when I blocked and probably wouldn't have stretched it quite as wide now that I see it dry. I think I prefered the fabric with a little more bounce and a slightly tighter fit. But that is personal taste and it's nice to have a choice. Different blocking choices can give you such different looks.
Pattern coming soon, check here to see if it's out yet.