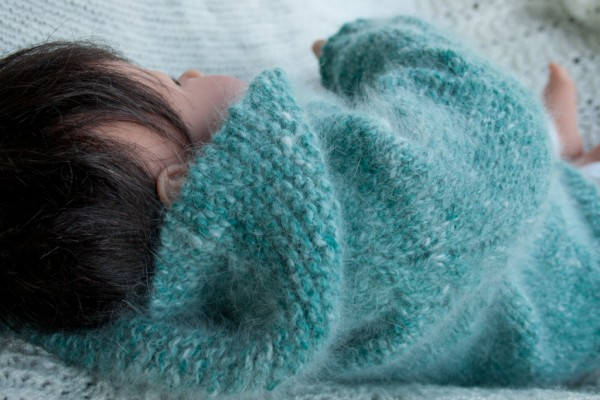 I am beginning to realize that it will take some time and work to get my designs out there so that people can actually see them, feel them, wear them and talk to each other about them.
I have no doubt that once a few people aquire my work my business will be growing quickly by word of mouth. They will recommend me to others and I will have more work than I can keep up with. When this happened to me a few years ago I had orders backed up for more than 6 months and ended up just giving up in frustration. I was afraid to take custom orders after that in case I got so bogged down again. This time it's different. What I would like to do is create what is in my heart and then sell it as opposed to doing custom work. I guess that makes it different.
I know you will love the designs and tell your friends about them because
They are totally unique and one of a kind OAK
Most are knit from handspun yarns giving them a wonderful handcrafted look
The fibres used are the highest quality available in the world
Only the most luxurious fibers are used
Only natural fibers are used
I have designed each piece myself and every one is original
They are all timeless classical designs which will never be out of fashion
The historically accurate designs are true to the authentic traditional methods of construction and stitch patterns.
The designs are simple and elegant
and heirloom quality
Therefore, because I am convinced that the above is true, my goal should be to get my work into the hands of some people who will really appreciate their value and help me to spread the word.