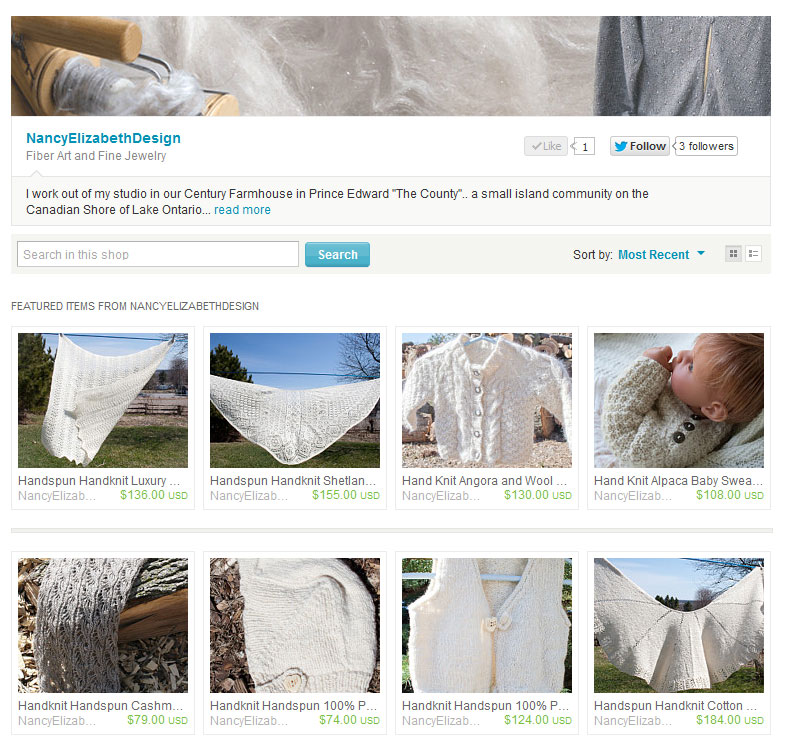 I've been working on putting up some "Share" buttons on the web site and updating some of the Social Sites. I am trying to remember to Tweet about new products as they go up as well as add them to my Facebook page.
I now have about 16 Original handknit and handspun projects on Craftsy, Etsy and for sale on the Nancy Elizabeth Designs website.
I will be adding these as projects on my Ravelry as soon as I have the patterns written up and ready for sale as I would like to like the project to the pattern if I can.