Archive for January 2014 | Monthly archive page

Jan 26
I'm taking the plunge. I want to learn to paint!
Spinning, Knitting, Weaving and Dyeing… even Sewing, Quilting and all kinds of designing are the things I just do, like falling off a log, I can do them in my sleep (almost). Been doing them all my life.
But Painting!    Now that is something I have never done before – ever – and let me tell you, it's a lot more difficult than it looks. But I am going to do it and I'm keeping track of every step of the journey in this blog Art Apprentice Blog.
I am more than slightly overwhelmed and intimidated by it all.  When I first signed on to Art Apprentice Online, a few years ago, I bailed. When I got overwhelmed I pushed the pause button … but now I am "back in the saddle" giving these painting classes another try. I'm determined to ask questions and not to give up without some struggle.
I lack the "life of painting" experience that many of my fellow students probably have behind them. This is a retirement project for me. I also have the bar set pretty darn high. My Mom was a decorative artist extraordinaire. She has recently passed away and, while I will never be able to do what she did, I will do what I can do and maybe keep a little part of her with me.
I've signed myself up for too many classes and I don't know where to start so I've decided to keep track of my progress in a blog if only to help myself to remember where I am at and see that I am actually progressing.
Do I dare to date this? ok… It's Sunday January 26 2014. Let the games begin!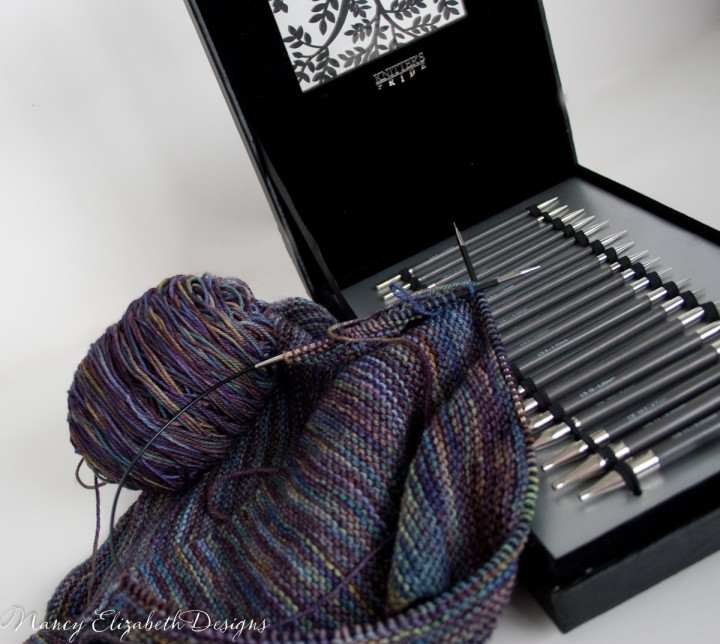 Jan 24
Winter Weather
It's often cold in Southern Ontario, Canada in winter and it does snow here but this winter has been a winter to remember. We've had lots of days with record breaking low temperature and snowfalls, an ice storm with power outages to tell the grandchildren about and enough snow days to keep the kids really happy. Even though we spent our life savings on propane just to stay warm, and I didn't really enjoy having my gall bladder removed, I really have enjoyed this winter overall. It's so pretty to look outside at all that snow.  We've been feeding the birds and they're just such a joy to watch and to get to know, especially exciting are the multitude of Cardinals we've welcomed in the last 2 years. As a knitter I didn't have to feel guilty to just hunker down and knit and spin to my heart's content. Nobody was going anywhere and it was nice and cosy warm in my home studio.
The Designs
I do have a few designs on the drawing board. The adult size "Top Down Hoodie" and another summer top called Wheat Fields as well as a couple of vests. "Frank's Vest" is going to be a favorite, not to mention a few smaller things like the shrug I am doing for a customer, some socks that I am spinning and knitting for myself and the baby hat I just designed for my soon to be grandson :-))) Getting these written out and polished are a challenge for me because they involve a lot of thinking and computer time and, well, I'd rather be knitting…. so they get put on the back burner. I really need to give myself a big pat on the back for keeping track of all of my spinning and knitting project on Ravelry. At least, this way, I won't forget – where's my knitting at? I've had lots of custom work this winter too. I'll post about that in February when I get them all photographed and shipped, or check out my progress on Ravelry.  The New Baby
One of the most exciting thing about this winter is the anticipation of the birth of our newest family member. As you can imagine this is always the most important and fun time to cast on and just be creative. I found this sweater and pants pattern at Drops Designs and improvise a hat to go with it. It was pure pleasure to knit this in Malabrigo Sock a luxurious pure merino wool yarn dyed to perfection. This yarn is a superwash (machine washable) which is very important for socks and new babies!