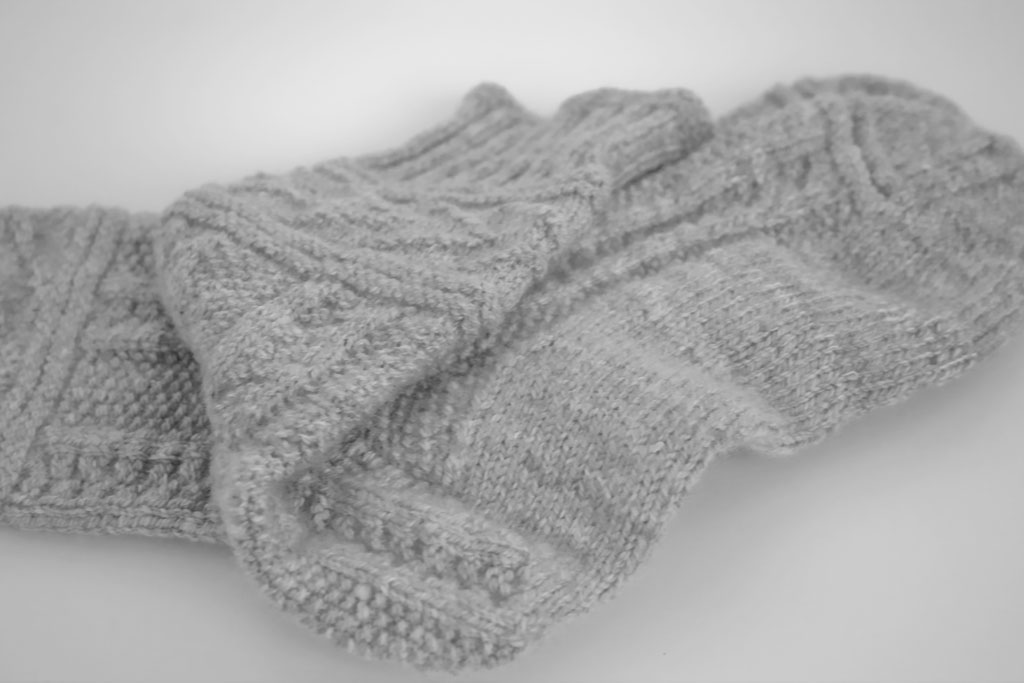 Slow Cloth Polwarth Socks Finished at Last
They started life as a lesson in preparing and spinning a raw fleece for worsted spun yarn. You can find that post here "Hand Spinning a Worsted Sock Yarn – Slow Cloth" so I though you might like to see the finished product.
The socks are a slightly modified version of Gladysby General Hogbuffer. This pattern is available as a free Ravelry download.
I had a bit of difficulty keeping the yarn consistent. This was probably because I was spinning too many other projects at the same time. I do find I can be completely consistent to the point where I can match yards per ounce in skein after skein but this is almost impossible if I am working on more than one project at a time.  It seems to be my "crocodile" brain that takes over when I am spinning. I blame the crocodile but perhaps if I took better notes and more complete records I could do a little better?
Here are the pictures of my finished socks. So warm and I am sure they will last a very long time.