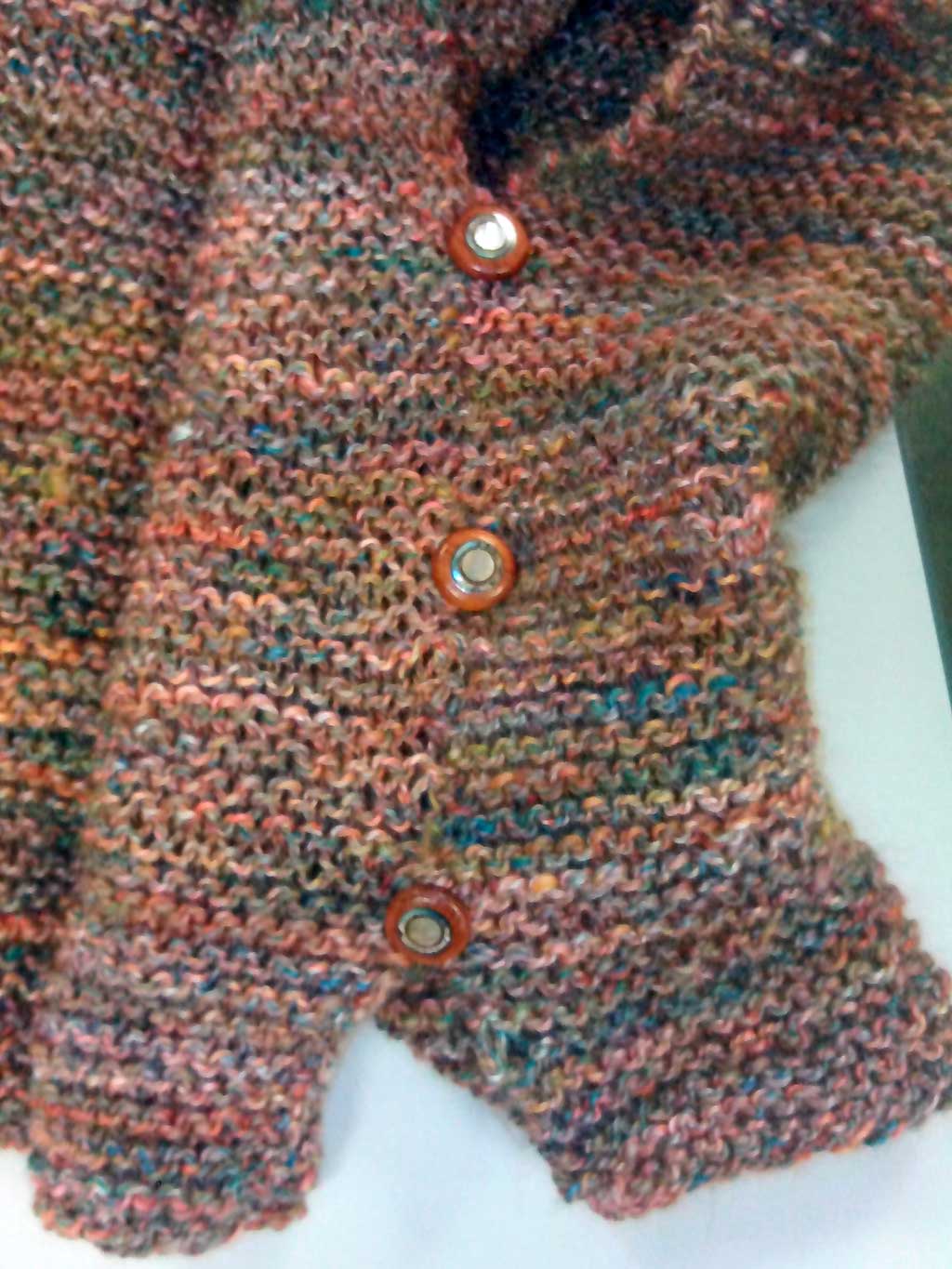 More of my March Spinning Adventures
Meredith has just sent me a few pictures of the sweater vest she created with the last of the Mango Merino Wool and Silk that I spun up into a yarn for her.
She's amazing. When I spin for Meredith she doesn't ask for yardage or WPI and I don't have to match a gauge. She lets the yarn do the talking and doesn't even decide what it will be until she's had it in her hands for a while. This is creative freedom at it's best.
Meredith has also generously sent me a testimony for our testimonials section.
Here's what she says about the yarn and a few pictures. Thanks Meredith 🙂
" I ordered the merino wool and silk in "mango" and the baby camel and silk custom made yarns from Nancy Elizabeth Designs. Never having used hand-spun yarn, when it arrived the color and texture took my breath away. As an intuitive knitter, I let the yarn carry my thoughts and garment design and was excited by the results. For an unschooled knitter, this extraordinarily high quality yarn allowed me to a one-of-a-kind artsy original to suit my taste."