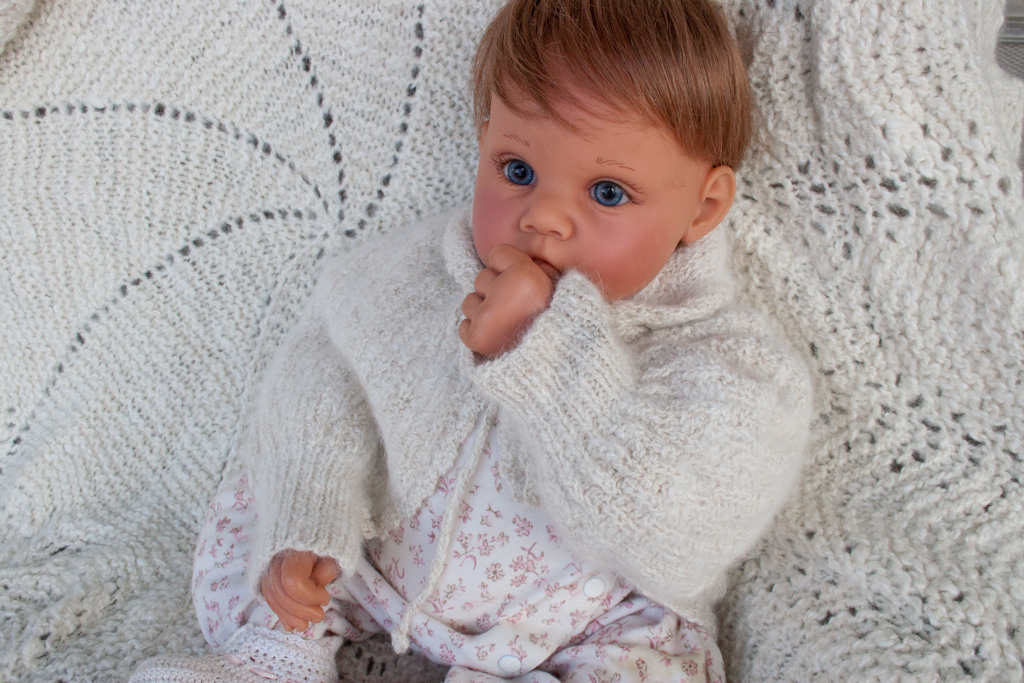 2 New Luxury Angora Baby Gifts
I am working really hard to get some of my special hand knits listed here on the web site and in the Etsy store.
Today I got 2 more really special Angora garments listed that would be perfect for baby gifts. One for a baby boy and one for a baby girl.
These are both one of a kind garments. There is no pattern available yet and I have not knit them again in any other form. Each was designed specifically for that particular special garment.
They are both luxury items  which would be perfect heirloom gift.
Ok, enough talk, lets see the pictures!
Whisper Angora and Silk Baby Shrug