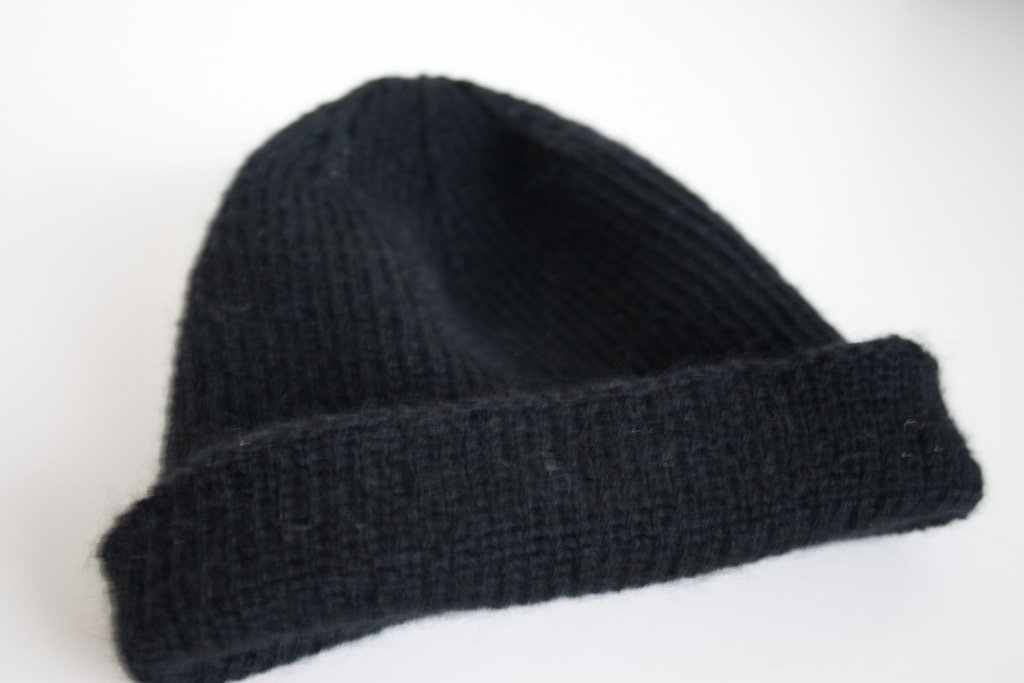 Another One – the Reversible Watch Cap / Skull Cap / Beanie again
Just finished and wanted to show you another version of the watch cap pattern that I originally wrote about here (includes the free pattern).

This one is knit with Austerman "Peru" Alpaca yarn (now discontinued, I'm afraid). It's a lovely soft "sport" weight Alpaca.
This shows that although a fingering or sock yarn is recommended a sport weight yarn will work just as well.
I used the same needle size (2.5 mm) and the same # of stitches. This one is for Aidan. Hope you like it kiddo?
Earl (DH) is jealous. He thought it was for him so I'll get to work on another one. Since I can't make the same hat twice I'll make his out of black (it must be black) sock yarn. I'll keep you posted but I can't start it until I finish
Alice's "Hello Kitty" hat, pattern by Beadwhore Knitting, THANKS
The 2nd of the 2 Cosy Cashmere Cowls (almost done)
The orders for Handspun yarns –Buy 'em here – that are starting to come in as fast as I can fill them. A good thing for sure 🙂
hats for Atherton and Gilbert. I've decided to try out the Aviatrix by Justine Turner.
The above mentioned not being UFO's, of course, but works in progress!