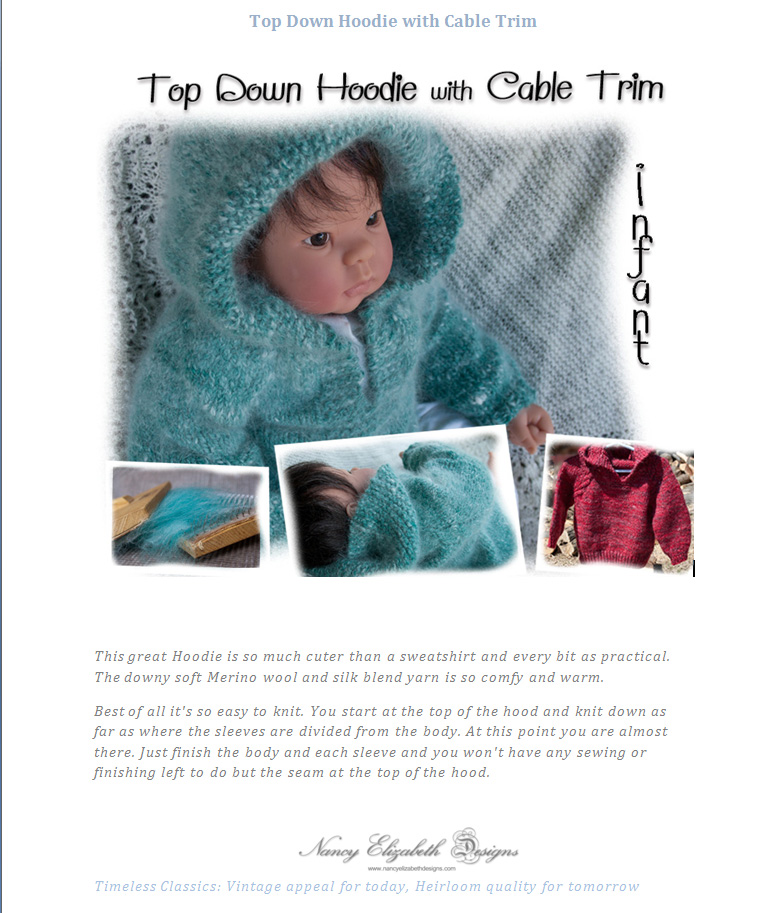 Hoodie Pattern finished at last
I reached a goal today with the completion of the Hoddie with Cable Trim pattern in Infant sizes. I now have 3 patterns finished but they still need to be posted with pictures and stories.
I'll put them on My Own Web Site – Nancy Elizabeth Designs , on and Etsy and Craftsy as well as  Ravelry.
I really love the Hoodie, in fact I'm going to do one for myself to test the adult sizes. I think I will add an afterthough front pouch.